Lawd, Aaliyah called Heaven and was like, "Really God?"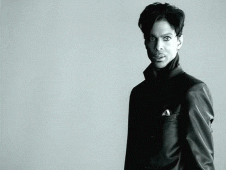 In case you haven't heard the news, director Bryan Singer has finalized his cast for the new "X-Men: Apocalypse" film according to Variety.
Storm, Jean Grey and Cyclops have been popular staples in the comic books, cartoons and big screen movies for years. One thing X-Men fans can appreciate is when the casting of the characters is supported by actors who can actually…well, act.
Take the case of Alexandra Shipp…
The pretty actress rose to household fame after she accepted the role of the late Aaliyah in a TV-made Lifetime biopic. The "Aaliyah: Princess of R&B" didn't receive the best reviews post its debut. However, it was Shipp and executive producer Wendy Williams who received incredible backlash from fans.
Shipp is now incurring another critical wave of "Why Lawd, just why?" after being cast as  Storm in the upcoming "X-Men" film. Shipp will take over as the "weather witch" character originated on the big screen by Academy Award winner Halle Berry.
Director Bryan Singer did tweet the following confirming the cast that will include Sophie Turner as the Phoenix hosting Jean Grey and Tye Sheridan will take on the "do-gooder" leader Cyclops:
The plot of the film has yet to be revealed but hey, if you're going up against Apocalypse then Jean Grey, Storm and Cyclops will be greatly needed.
Take a look at some of the Twitter backlash Shipp received from "Black Twitter." SN: The Professor Xavier tweet will have you "rolling on the flo":
Now, let's go over a few things. For starters, Angela Bassett was considered for the role of Storm but reportedly, she turned it down. Some fans thought that if you're going to cast a black actress who can actually act and pull off the role, then why not Bassett?
Berry barely had dialogue in the film and her presence was never really "strong"; a complete opposite of who Storm portrays.
Another note is that it's no secret that Ororo Munroe (Storm's birth name) has consistently been portrayed in comic books and cartoons as a dark skinned woman. Were there no beautiful brown sisters that could've been cast? Or is Hollywood still attracted to fairer skin black or mixed actresses as a more "acceptable" presentation in film?
Lastly, contrary to the negative critique, Shipp isn't really a "bad" actress. Her skills have been in question only because she took on a controversial role despite not having the support needed to produce a quality film. VH1's "Drumline: A New Beat" was an enjoyable TV-movie and though Shipp's performance wasn't "stellar," she still managed to hold her own consistently in each scene.
With anything we do in life, our craft has to be perfected and if Shipp expects her career ambition to continue to take flight, risks will have to be taken. If that comes at an expense of criticism, then so be it. Our ambition for career goals isn't mandated to be liked by others but to glorify our creator's divine purpose for our lives. Or "higher power" as some would deem it.
"Rome wasn't built in a day" right? "X-Men: Apocalypse" is slated to hit theaters May 16, 2016.