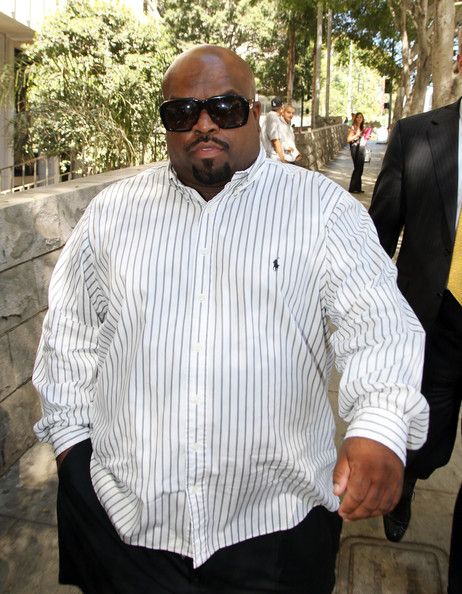 Cee Lo Green's controversial views on rape (via Twitter) led to the cancellation of his reality show earlier today!  Get the deets inside…
HUGE developments in the world of Cee Lo Green.  You'll recall that the former coach on "The Voice" was accused of sexual assault a few months ago after a female acquaintance claimed he slipped her an ecstasy pill in 2012.
On August 29th, the "F*ck U" singer pleaded no contest to one felony count of furnishing ecstasy to the woman and was sentenced to serve probation and community service – but that's when his REAL problems began.
Maybe he was feeling himself, but the last thing Cee Lo should have done was got on Twitter. Shortly after the court verdict, instead of counting his blessings, Cee Lo got on Twitter and posted some views on "rape" that PISSED off a lot of people. The tweets have been deleted (of course) but he posted: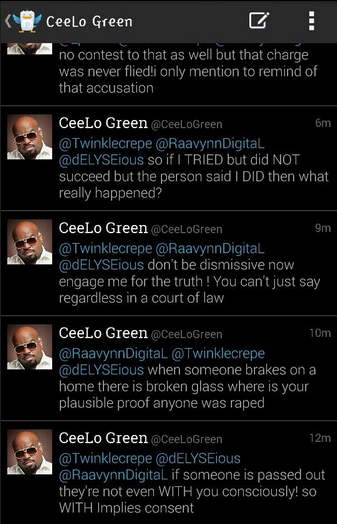 And this will REALLY make you gag:  "People who have really been raped REMEMBER!!!"
NEGATIVE react was swift and went all the way up the chain of command at TBS which "was" the home of his reality show "Cee Lo Green's The Good Life." After the backlash on social media, the network chose to CANCEL the show.