Colognes. Fellas, have you ever had a friend over your house, a date or a guest who snoops through your everyday body products? Whether its lotions, facial creams – someone is observing. You may notice that your cologne collection can strike an immediate interest to an onlooker.
Colognes can be in direct syncopation with our personalities. It can add definition to our own "male beauty regime," but speak to who really are.
Executive director of the Sense of Smell Institute in New York, Terry Molnar, adds that whatever scent a man wears determines how he wants to be understood by those around him.
Now, if you're not afraid of investing in some quality colognes, check out these five:
This fragrance is simple and doesn't overpower in smell. With a little rosewood as an ingredient, Chrome makes a great scent for those days in the office. $44 dollars will afford you a 6.7 oz. bottle.
This lavender-tinged fragrance speaks to the sportier guy. The one who hoops at the local gym (court) or playing indoor tennis (it is cold outside so yeah). The fragrance provides fresh elements all while still maintaining sensuality. It clocks in at $82 dollars for a 3.4 oz. bottle.
A little on the pricey side ($195 dollars for a 1.7 oz. bottle), is enclosed in a glass bottle sporting a classic scent with staying power. Lavender and white amber are just a few ingredients that make this decorative scent worth having. It speaks to the guy who's not afraid to spend money and embraces a rich-thinking aura.
For the confident, charismatic guy, Hilfiger's Freedom dons an ocean-esq type feel to it. It's aroma is supported by sage, basil, fresh leaves and violet. Enclosed in Hilfiger's signature-classic style, Freedom keeps things light and fresh. It caps off at $65 dollars for a 3.4 oz. bottle.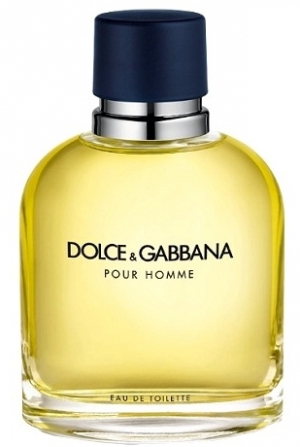 Originally introduced way back in 1994, Pour Homme serves as the male version Pour Femme (a little history to note). With lavender, sage, tangerine, tobacco and cedar as its ingredients, Pour Homme has a light-floral scent that can be dry, but it's distinctive. It fits a personality that says; "Okay, let's get this over with right now" type character. It maxes at $84.00 dollars for a 4.2 oz. bottle.
If these products didn't float your scent needs, other fragrances by Guess, Calvin Klein and others can be purchased from budget friendly stores like Marshalls or Burlington's.