When I think about all of the women who have greatly impacted the beauty industry, there is one person that stands out to me.
She is authentic, bold and an innovator. Endlessly serving avant-garde looks, (Think: An inflated garbage bag jumpsuit and holographic lipstick), she reinvented what it means to truly express yourself.
I am talking about the one and only, Missy Elliott.
It's no secret Missy paved the way for a number of artists today. She broke the mold for what a female rapper could be.  Her music is empowering and gritty. Throughout her career, she has debuted legendary hits like "Get Ur Freak On", "One Minute Man", and "WTF (Where They From)." She has produced groundbreaking visuals for her music. She even led a revival for undiscovered dancers. I think we all remember watching Alyson Stoner break dancing in "Work It."
"My style can't be duplicated or recycled"

Missy Elliott "We Run This"
Her approach to her artistry is liberating, and it trickles into her signature style. In short, Missy Elliott holds nothing back. Pop art, glitter lips and colorful hair all have a place in her beauty arsenal of iconic looks.
Despite her exploration of beauty, Missy's makeup is always flawless. She makes blue lips wearable and frayed denim bandanas a trend.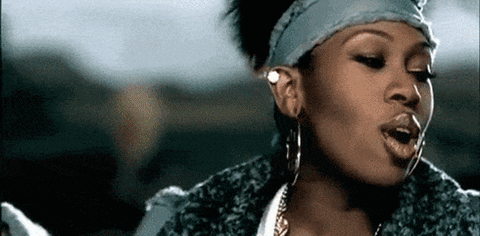 To put this into perspective, only recently have we had a company – thank you Fenty Beauty – produce an inclusive shade range that can work for a diverse range of skin tones. People with deeper complexions often struggle with finding their shade. It's either too orange or too red or it casts grey on the face. Missy Elliott's foundation has never been ashy, she's always blended and no one can pull off a dramatic look like she can.
Essence Magazine has announced Missy Elliott as their 2018 "Black Women In Music" honoree. Of course, I will patiently be waiting to see what slay she will bring to the stage to accept her award this month.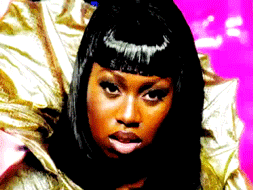 But until then, check out some of Missy Elliott's most memorable looks in the gallery above. Don't forget to let us know in the comments below which beauty moment is your favorite!
P.S. We are still waiting on that Missy Elliott X MAC Collaboration. Hint. Hint.