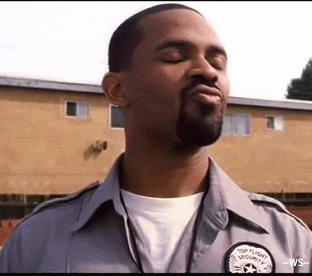 "I think Mike has a rawness about him that is very similar to Richard's rawness." ~ Jennifer Lee Pryor
In case you haven't heard, comedian Mike Epps will be taking on the late Richard Pryor in an upcoming biopic.
Not yet titled, Epps will be joined by Oprah Winfrey and Kate Hudson as cast mates. Winfrey will play Pryor's grandmother while Hudson will portray Pryor's widow, Jennifer Lee Pryor.
Ms. Pryor gave an exclusive interview with Madame Noire about Pryor's dark times, why Epps was a better choice than Nick Cannon to play her late husband and more.
Check out some highlights below:
On why audiences should see the documentary "Richard Pryor: Omit The Logic" before watching the big screen bio:
I think that there's a lot in there that heretofore, hasn't been revealed. Interesting information about the fire was revealed, although, there was even more to be revealed about it because I was there right before it happened. But I just think there are interesting pieces in there that we haven't seen before. There's been a lot written about Richard, and documentaries here and there. But mostly it's been, eh, "E! True Hollywood Story" stuff, which I think is very superficial. I just think this is a lot more in-depth.
On the cast including "stackin' them coins" producer/director Lee Daniels:
Oprah may be put on as a figurehead producer, but I'm actually hands-on producer with Bruce Cohen and Harvey Weinstein. And Oprah is going to play the grandmother. Mike Epps is going to play Richard, and Kate Hudson is going to play me. But we gotta shoot it first! The script is still being written and we have to approve it. Lee [Daniels] is finishing the script, and I'm working closely with him on that. We'll get that script done and we'll start shooting. We're supposed to start in March in New York, and depending on the shooting schedule, this should be out by next Christmas. We finally have the right combination of people. It took many, many years to get this right, but I feel we have finally gotten it right and I couldn't be more proud.
On why Epps was the preferred choice to play Pryor over Marlon Wayans and Nick Cannon:
I think Mike has a rawness about him that is very similar to Richard's rawness. You know what I mean? Nick is a delightful person, I think he's a very nice guy and I think the same of Marlon, but I don't feel their rawness. That's not an insult, it's just a fact. Some people look kind of shattered when they walk into a room and Mike's got that vulnerability and you can identify that. Marlon doesn't have that, nor does Nick. They're both very talented and their both very likable, they're both great guys and they'll obviously be in the business for a very long time, but…it's just different. When you're going to play Richard, who's a very raw person, you have to be able to embody that and identify with that, and Mike can do both.
On Pryor calling her "White Honkey B***h" on stage:
He did it on stage in Live on the Sunset Strip. He said, 'Yeah, my wife thinks her name is white honkey bitch.' You can hear it in an audio, it's not actually in the film. But yeah, he would occasionally call me white honkey bitch. And I would say, "Richard, I can't use the N-word, why can you get away with that?" [laughs] Of course he would say, "Figure it out! I'll call you what I want to call you." But it was always done with love. It wasn't said to put me down.
If Epps is as good in the Pryor film as he was in "Sparkle" then this should be interesting to watch.
Ms. Pryor also talked about how she met her late husband, her issue with his children, his drug use, and more. Check out more of her interview here.
Are you interested in seeing Epps portraying Pryor?