In honor of one of Nene's most eloquently statements, the Paris paparazzi is..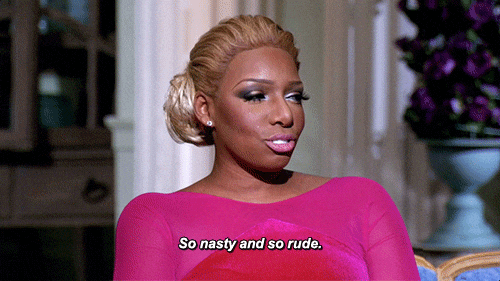 ATL's homegrown star Ciara flew to Paris for their renown fashion week. She stopped to take some picture with the paparazzi before heading into the Lanvin show when things got a little interesting. One of the paps mistook her for Rihanna and called out to her. Once he realized it wasn't Rihanna, he and others began to boo Ciara.
http://instagram.com/p/tYPe21PjJ0/?utm_source=partner&amp%3Butm_medium=embed&amp%3Butm_campaign=video
This is the epitome of petty, especially knowing the tense history between the two ladies and their fans.  Situations like this only bring up bad blood.  Nonetheless, it seems CiCi took it all in stride.  She was later pictured sitting front row  at the show like a boss.
Ciara is working on a new album despite of all the crazy happenings surrounding her lately. All of this will make for a great single/album!