Don't believe the negative hype! Coconut Oil is actually great for you in many ways.
Do you know all of the secrets to taking advantage of Coconut Oil and its features?
Coconut Oil belongs in more places than just your kitchen cupboard. In fact, the uses of coconut oil are so immense; that you just may decide it's the only beauty product that you'll ever need. When it comes to its properties and attributes; coconut oil is a natural antioxidant with a high saturated fat content and a great dosage of Vitamin-E. It's completely natural, colorless, and smells great (if you like tropical scents). This means no more spending money on the latest beauty and hair products. The ultimate beauty tool and hack are here – it's coconut oil. And here are a few ways you can use it to your advantage.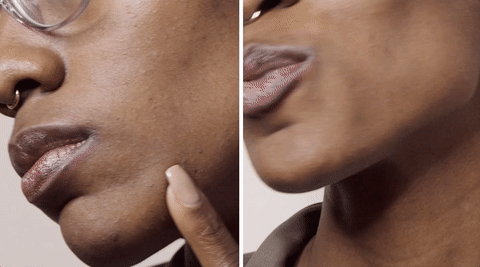 Skin
Makeup Remover – Get rid of the most stubborn or waterproof makeup while using coconut oil and a cotton pad.
Supreme Moisturizer – Get a natural glow and deep penetrating moisture by taking advantage of coconut oil's fatty acids that are easily absorbed to keep your skin hydrated through anything.
Primer –While it serves as a moisturizer for your face; it'll also help prime you for your makeup, and allow the finish to be dewy with a natural glow.
Lip Balm & Chapstick – Because, what's good for the goose is good for the gander. If it's perfect for your skin, it'll be just as perfect on your lips. It's the ultimate remedy for chapped lips.
Eczema Relief – It will help reduce inflammation, soothe itching, and keep affected areas moisturized. Also helps with psoriasis, dermatitis, and other skin infections.
Age Defying Cream – Its antioxidants will work together and smooth out wrinkles, fine lines, and smile lines. Try it at night for best results and time to allow it to really soak in.
Cuticle Oil – Help your manicure last longer, or prevent cuticle skin peeling by applying coconut oil to your cuticles.
Stretch Mark Minimizer – Daily use, especially for expectant mothers, will help prevent the formation of stretch marks and minimize dark spots.
Hair
Dry Scalp & Dandruff Treatment – Get rid of that persistent dry scalp and dandruff by applying lightly and vigorously massaging it in. Not only will its antibacterial and antifungal features treat your scalp, it'll also stimulate hair growth.For hair regrowth, this massage would need to be carefully conducted and there's a lot more to it than just massage. – Hair Guard has a comprehensive guide on this
Deep Conditioner & Oil Treatment – Of course, you can use it as a conditioner or hot oil treatment to seal in any nutrients from your shampooing routine. It penetrates hair more than any other oil.
Eyelash Serum – Due to those dear fatty acids, coconut oil can even be used to promote eyelash growth. Just apply a small amount to your top eyelash line before bed.
Hair Protectant – Whether you're going swimming or just plan on being in the sun, it's great to lightly coat the ends of your hair with coconut oil. It'll keep your hair protected from damaging sun rays, chlorine, and it'll allow your hair to dry without getting tangled.
Anti Hair Loss – Not only will it add sheen to your hair and protect its color; it will also prevent hair loss and damage.
Hygiene
Breath Freshener – Say goodbye to bad breath and chances of gingivitis; as you appreciate coconut oil's antibacterial and antifungal features, by swishing a spoonful before or after brushing your teeth.
Teeth Whitener – Coconut oil paired with baking soda could replace your toothpaste; or work in conjunction with it for whiter teeth.
Deodorant – With all of its components, it can serve as the perfect deodorant. Great alternative to use when wearing clothing to prevent staining. No more white streaks on your favorite garments!
Health
Immunity – Coconut oil is great for improving your immune system. Due to its antimicrobial lipids, lauric acid, capric acid, and caprylic acid, it can efficiently deal with bacteria and viruses.
Detox – With just a spoonful of coconut oil, you can speed up your metabolism and drop a few unwanted pounds, and increase your levels of good cholesterol. It'll also give you a boost of energy.
Stress Relief – Eliminate mental fatigue by gently massaging coconut oil on the head.
Diabetes Prevention & Maintenance – Keep your blood sugar in check and improve the secretion of insulin with a daily spoonful of coconut oil.
Digestion Booster – Not only does it prevent multiple stomach and digestion issues (like irritable bowel syndrome). Coconut oil can also improve and sustain a healthy digestive system. The saturated fats possess antimicrobial properties that help with bacteria, fungi, and parasites. It also helps the aid in the absorption of major nutrients.
First Aid – Because of its antibacterial and antifungal properties, coconut oil is perfect in as a first aid kit. It's great to progress the healing of minor cuts and scrapes.
Treatments – Can be used to fight off or protect against candida, intestinal roundworms and tapeworms, digestive disorders, yeast infections, and even cancer. The fatty acids of coconut oil even help out with managing HIV.
Cold Sore Treatment – If you deal with cold sores, say goodbye to its stress by applying coconut oil to the fever blister to induce healing, relieve pain and prevent the spread of the virus.
Bone Strengthener – No need to engulf those extra glasses of milk to improve the strength and health of your bones; coconut oil helps with that too.
Miscellaneous
Makeup Brush Cleanser – Instead of using your shampoo or coveted dish soap; try using coconut oil as a cleaner for your makeup brushes. Use a mixture of half coconut oil and half antibacterial soap.
Massage Oil – Regardless if you're setting the mood or pampering yourself for true relaxation; by microwaving coconut oil and adding small drops of your favorite essential oil (like eucalyptus, lavender, peppermint, etc.) you can create the ultimate oil for soothing.
Shaving Cream – Take advantage of its physical properties and use it to base your legs before you shave the get a close shave that will leave your legs moisturized and smooth.
Itching Relief – A topical use of coconut oil can sooth healing sores/scabs and bug bites.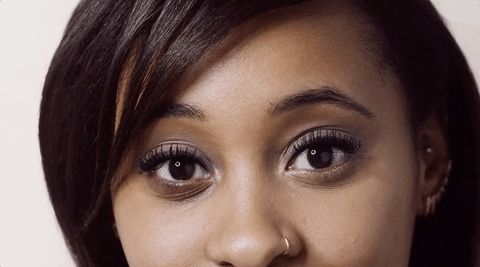 It's time to save more money and buy more coconut oil!
With so many ways for implementing coconut oil into your beauty routine and healthy lifestyle; it's no wonder why so many celebs swear by it and why you should too. What will be your first way to take advantage of this beauty secret? Whether your goals are to improve your skin, strengthen or add sheen to your hair.  Lose a few pounds, or just brighten your teeth; coconut oil is that versatile to do that and more.  Enjoy its benefits while saving your money. Just make sure the next beauty/health product you buy is coconut oil, and that it's not refined, bleached, or deodorized.