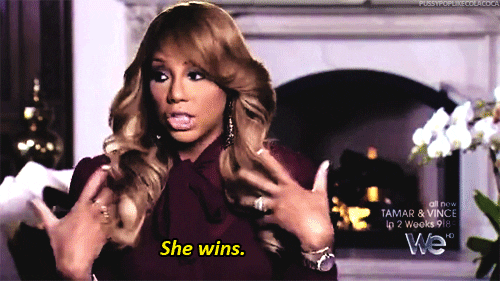 "I am an artist. My canvases are women that lack inhibitions…" ~ Dominique Auxilly
New York born and raised designer Dominique Auxilly has no fear when it comes to making custom designs for women of all shapes and sizes.
The petite dress maker's dreams started with a Kenmore sewing machine and her faith in God. That faith, accompanied by its own trials and tribulations, has strengthened the designer's taste for good fashion for the elite woman.
On Thursday (Feb. 19), Auxilly debuted her spring 2015 collection in conjunction with the heartwarming Prison Fellowship International Ministry. Their partnership didn't just include fashion, but it brought awareness towards a problematic area for children who have incarcerated parents outside of the US.
The sponsorship program provides resources to children who may be susceptible and exposed to criminal activity, sex trafficking, abuse, rape and other poverty stricken situations. Countries such as—Africa, Asia and South America serves as endangering hosting grounds for this horrific ordeal.
That ministry spoke to the spirit of Auxilly and with her help, patrons were motivated by the cause to donate funds and sponsor a child. For more information as to how you can help or even just learn more, click here.
No less, Auxilly's collection was nothing short of amazing. Her designs had a classic look to it that was highlighted in sophistication and an urban twist. It's almost like she wanted to mix women of Harlem, Park Slope and the SoHo residents all in one big melting pot to create her beautiful dresses.
She also gave men an introduction as to what can make their woman feel good no matter what their sizes are. Auxilly embraced a level of respectability for the everyday woman while maintaining an endearing attitude of professionalism.
Check out some her designs below:
Her featured model was surprise guest Demetria McKinney from the "Real Housewives of Atlanta." McKinney's appearance on the show is just as a pleasant in person. The dress McKinney wore was an all-white, after five dress that added a flattering ruching in the middle. From a male's perspective, it can be seen as not just a part of the makeup of the dress, but a helpful tool to the ladies who may consider concerning areas of their body.
Other famous faces to dawn Auxilly's designs include Nicki Minaj and Adrienne Bailon. Her daring line has also been featured on BET's "Rip the Runway."
Overall, Ms. Auxilly's attention to body image and detail was great, but keen to her female audience.
Now, in case you're wondering how to get your hands on Auxilly's custom made dresses, check out her website here. Her exclusivity affords her the luxury of hosting an online site that caters to appointments only. Women don't have to just shop for couture alone, but bridal as well.
What made Dominique Auxilly stand out weren't just her eye-catching designs, but the fact that she attributed her success to her faith. A reminder of that is always needed.
When asked about why she launched her collection with a ministry, she stated:
What better way to reach the world than through fashion. We want to let the world know that we're in the industry [believers in Christ] and we want to use the gift that God has given us. Through me, it's design…