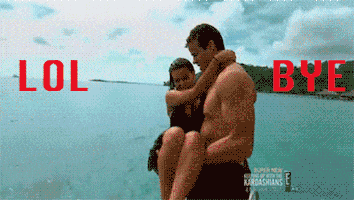 "Advice is what we ask for when we already know the answer but wish we didn't." ~ Unknown
Closure!
It's a word that many of us know all too well that is a part of  love, dating and relationships. However, not every person receives the decent opportunity to understand or find out why they just got pushed to the side.
When it comes to the "good guy," meaning the ones whose better attributes outweighs their bad, they often times fall in the shadows of positive recognition. They get cited as being "boring" or lacking an "edge" as opposed to the "player," or self-imposed "bad boy." While there are plenty of "good" men in the world, it's the intentions that offers a clearer distinction categorically. Some will offer you the world and give you stars in the meantime, others will offer you potential yet give you no cushion to support the empty promises.
Ever watch an episode of "Single Ladies?" If you haven't, lead character Raquel met this "good guy" named Charles. Ole buddy was incredibly caring and nurturing towards Raquel despite her inconsistencies.
However, by the time she caught up to Charles' interest after she blew him off, homeboy went back to a woman he previously married. Her revelation of who Charles would've been and what he represented was something she lost. It took his departure for Raquel to finally have regret over losing the "good guy."
Many "good" men have been subjected to the abruptness of no calls, text messages or even emails all while not knowing what went wrong in dating. Typically, a more structured romance between two adults involves active communication. Without utilizing proper dialogue, actions can become misconstrued, preconceived notions may develop and myriad of mixed emotions for the person who simply "doesn't know" if he got the boot.
If someone campaigned for a relationship with you, but left you hanging with disappointment, confusion or just no answers – try these methods to exercise that hurt:
Get it ALL OUT in a text message—some of us genuinely don't know we're getting dumped nor do we want to be subjected to silence. Sorry, but silence ain't always "golden" when you can be mature enough to simply tell someone that you're about to bounce. Send a text message, state all of your feelings and hopefully, (if you aren't blocked) it can strike a chord for a proper ending as a response. Send an email where you can properly prepare your words asking for closure; some people don't want novels sent to their phone. Overall, set the tone for parting ways in a non-threatening way. By doing this, you'll provide yourself the opportunity and satisfaction of knowing you tried for someone you loved/cared for. SN: If you have an iPhone and the messages are still delivered, they ain't blocked you yet, but don't read too much into that.


---

GO OUT —you're a guy! You're allowed to have feelings and emotions, but we don't have time for you to listen to every Drake song while drinking Jack and Coke at 11 at night. Let your homies take you to places that will free your mind, introduce you to new things. Even a trip out of state or the country would deem profitable towards your emotional mind frame. Your goal is to eliminate emotional dissatisfaction because your love interest didn't consider you appropriately.


---

HEAL – A lot of men will use promiscuity and recklessness to act out their feelings of romantic neglect or abandonment. Here's why that won't be the best idea. No matter what we do, emotionless sex doesn't solve our problems. It won't bring the person back, it won't replace the need that they fulfilled or that you became dependent on, nada. Remember, we weren't designed to be alone; you'll eventually want companionship. That means all the casual sex in the world won't heal what you actually want. You're still a grown man and though you can make decisions on your behalf, that won't make your discomfort go away.


---

DATE—Look, it's easy to want replace your hurt with someone "new," but you don't want to rebound especially with someone you don't genuinely like. You'll find yourself turning people down with that overused excuse "I'm not looking for a relationship right now" or "Nah, I'm good these days." All those do is expose a possibility that you just may not be interested in the person who has taken an interest in you during the wrong time. As men, we all know when we've met someone that we don't mind taking our defenses down for. Now it may not work at the end, but you'll get it right eventually.


---

DON'T TAKE SOLE RESPONSIBILITY FOR EVERYTHING– Truth of the matter is, you don't actually "know" why you're getting the cold shoulder; you may have an inclining though. Heck, you can guess all day, but there comes a point where you need to remember your confidence in your relationship skills. A lot of mature men can sometimes doubt themselves during a moment of rejection. Stand strong! Write a list of your strengths. Don't allow someone's choice to not acknowledge your positives to dictate what you know. Allow room for someone who does, but remember the "new" person will come with a set of  flaws as well. Your goal is to meet someone who can be objective to your ways and have a willful attitude to meet you halfway. If you find yourself trying to carry a relationship on your own, there's only so much a conversation can do to rectify the problem.
At the end of the day fellas, you're human and you have feelings. Always take into consideration who you may have hurt in your past that invested time in you. Sure, you might be the "good guy," but you're not exempt from mistreating someone who invested in you emotionally. Often times, those we mistreat during the romantic navigation, we pay for it with the next person we really care for.
Another tidbit is this – sometimes the one who hurt us does come back. You could very well learn that their departure didn't have anything to do with you. You could discover that they weren't ready for what they claimed they initially wanted. Everyone doesn't express their emotions the same way. Someone may not be as emotionally mature as you are.
If you do get a round two, rework the conversation and apply what you learned during the first round differently. There's no need to dwell in past mistrust or payback if you're going to go back to someone who was once a source of  disappointment. Tackle things cohesively by changing your tone versus being in attack mode. You may notice a difference.
Lastly, if the person gives you no reason to hold on to them after the sincerity in your attempts, reflect on what you learned. Your worth should be strengthened by someone who see's you as an asset, not an accomplished trophy that's treated like a dreaded chore.