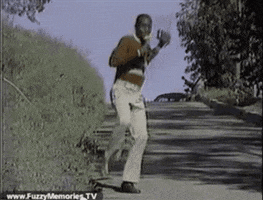 Cole is still winning in the New Year and we're still at the beginning. Last year, Cole made headlines for having the number one album in December (Forest Hills Drive) with little promotion. He joined the top five on Billboard alongside Taylor Swift, Nicki Minaj and more.
In addition to a well-received album, Cole went on to drop a stellar performance on "Late Night With David Letterman" of the song "Be Free." He went on to confirm his engagement to college sweetheart Melissa Heholt and earned himself a few nominations for this year's Grammy ceremony – not bad at all Mr. Cole.
According to Rap-Up, Cole has announced that he will have two acts for his upcoming "Forest Hills Drive Tour." The original dates were released earlier this month; the two acts will serve as additional dates for the tour.
His first act will include Texas, Louisiana, Florida and Tennessee. It's his second act that will have him venture off overseas to Germany, France, Sweden and other parts of the country.
Check out the dates for his "Act 2: The Journey"  below:
April 30 – Zurich, Switzerland – Komplex
May 1 – Frankfurt, Germany – Gibson
May 2 – Cologne, Germany – Essigfabrik
May 4 – Oslo, Norway – Rockefeller
May 5 – Stockholm, Sweden – Berns
May 6 – Copenhagen, Denmark – Vega
May 8 – Berlin, Germany – Huxleys
May 9 – Amsterdam, Holland – HMH+(Jhene Aiko)
May 10 – Paris, France – Olympia+(Jhene Aiko)
May 11 – Antwerp, Belgium – Trix
May 13 – Glasgow, UK – Academy+ (Jhene Aiko)
May 14 – Manchester, UK – Manchester Arena+* (Jhene Aiko, Pusha T)
May 15 – Birmingham, UK – Barclay Yard+* (Jhene Aiko, Pusha T)
May 16 – Cardiff, UK – Motorpoint Arena+* (Jhene Aiko, Pusha T)
May 18 – London, UK – O2+* (Jhene Aiko, Pusha T)
Now "Act 3: Hollywood" will have features from Big Sean, Jeremih and others. Tickets will go on sale Feb. 27.
For the "Act 3: Hollywood" dates, click here.