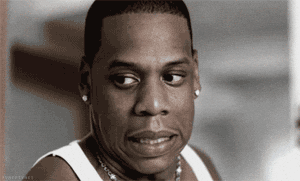 Man-o-man, this ain't no joke is it?
Lil Wayne has been making headlines about his beef with Cash Money label head Birdman since 2014.  News went viral last year after Wayne accused Birdman of withholding monies owed to him along with stalling on the release of his album, "The Carter V."  This resulted in a lawsuit filed by Wayne.
Wayne is now increasing his lawsuit from $8 million dollars to $51 million dollars from a judge. Included in the lawsuit is Wayne's request to become a joint copyright holder of all music released on his Cash Money Imprint, Young Money. If his request is granted, recordings from both Nicki Minaj and Drake will be included.
He released the mixtape "Sorry 4 the Wait 2" as result of having to "wait" for his anticipated album's release date. Now according to Design & Trend, Birdman did claim he would release "The Carter V" when he got "ready" however; that violates a contractual obligation.
In response to Birdman's alleged doings, Wayne tweeted:
To all my fans, I want u to know that my album won't and hasn't been released bekuz Baby & Cash Money Rec. refuse to release it. This is not my fault. I am truly and deeply sorry to all my fans but most of all to myself and my family for putting us in this situation.I want off this label and nothing to do with these people but unfortunately it ain't that easy…I am a prisoner and so is my creativity Again,I am truly sorry and I don't blame ya if ya fed up with waiting 4 me & this album. But thk u…
Rapper Tyga suffered a similar situation with his the release of "The Gold Album: 18th Dynasty.  Wayne will be recording new music still outside of Cash Money. There's been no word yet from Birdman about the issue.
Fans can download "Sorry for the Wait 2" at DatPiff.com.