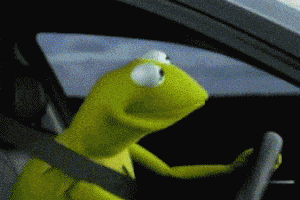 Puffy might be the destination for anybody going nowhere. ~ 50 Cent
Between blogs, people writing papers and artists weighing in on the "Diddy curse," is it safe to say that life after Diddy constitutes for problems?
According to theJasmineBrand, Marvin Scandrick (Slim) of R&B group 112 has accumulated a debt load with zero income for restitution. He reportedly owes over $540,000 dollars to creditors.
Despite the group's catalog and his own solo efforts, Scandrick's royalty checks brought in $3,500 dollars last year alone.
Scandrick explained that he made $30,000 dollars last year, $65,000 dollars in 2013 and $25,000 dollars in 2012. To someone with a college degree, these numbers aren't "bad," but most people would probably expect Scandrick's tax bracket to be hire given his profession.
As for Scandrick's assets, his home in Georgia is reportedly worth $220,000 dollars. His Chase bank account a zero balance. He also has $2,000 dollars in home electronics, a $50 dollar watch, an $8, 500  2005 Lexus and other items. The totality of Scandrick's assets caps off at $231,000 dollars.
Other debts include a mortgage of $272,000, $32,000 for a second mortgage, $2,500 dollars for child support (dang, when did he get kids?) and $10,000 dollars for unpaid taxes.
Now Scandrick did detail that he does own the copyrights to his music however; he isn't able to sell the rights to pay on his debts.
With no income as a self-employed entertainer, Scandrick only makes $5,000 dollars from interest/dividends and royalty checks rounding off around $600 dollars monthly. The small financial gains aren't enough to recoup the monies owed. After his monthly expenses ($4,350), Scandrick is left with $1,250 dollars each month.
That's not all – Scandrick shelves out $1,100 dollars monthly for child support. That money covers one of his three children.
Because of his financial woes, the "So Fly" singer had to file chapter 13 banktrupcy. However, his debts still haven't been settled.
Domenick Nati of Nati Celebrity Services made a statement on Scandrick's behalf:
Slim did file for chapter 13 bankruptcy to restructure his assets but he is not under any financial stress and is not having any difficulties meeting his current financial obligations. 
So, does anybody want to like write a petition, upload it on change.org and request for a new 112 album? Don't act like you wouldn't get tickets if they went on and "reunion'd" up.