Nude nail polish has hit the fan and has become a go-to color for this season.  The color gives off a soft and simple look that can be revamped into something edgy, classic, and chic. For all my nail junkies in the world, Nude is the best color to wear out for any setting because it's versatile. The earth tone works with any  splash color for design or mix and match appeal.  it is fabulous at standing on its own to give you the sophisticated look your seeking.
Try out any light to dark , warm to neutral to cool pigment that works wonders with your skin tone like Estée Lauder's French Nude Collection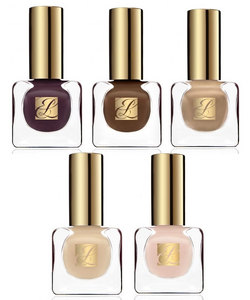 For Fair tones, try out a neutral  pink color like L'oréal's How Romantic  or Ballerina by Chanel
Medium tones, try out a nice beige like Essie's Fed Up or OPI's Samoan Sand
Dark tones, try out cocoa- colored hues like Zoya's Dea or Butter London's Aston
Nude polish comes in many hues that will complaint anyone so don't be afraid to add a little sparkle or design to your simple look for a little flare.  Make it playful or professional, Nude should be on your Got to Have It List!