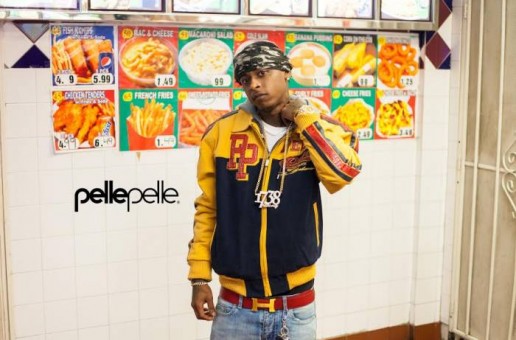 Pelle Pelle has become one with the Urban Community and continues to be a mainstay in Pop Culture!
Pelle Pelle was born from a dream on the streets of Detroit. Its mastermind Marc Buchanan, launched his vision into a global phenomenon that rocked the world hand in hand with the explosion of Hip Hop! The line features cutting edge designs, bold colors, in your face compositions, and top of the line quality; which catapulted Pelle to the forefront of street wear fashion. The recognition can be seen everywhere; Music videos, movies, television shows, and countless other high profile events. Celebrities, athletes, and musicians embrace Pelle as a must-have in their wardrobe. Pelle Pelle has become one with the urban community and continues to be a mainstay in pop culture. Launched in 1978, Pelle Pelle is an urban fashion brand which started off as a leather outerwear company.
Pelle Pelle sprouted into various other designs like outerwear, boots, and handbags. The brand was also the first brand to launch the designer baggy pants. It has been sported by celebrities such as Notorious B.I.G., LL Cool J, Cam'ron, Martin Lawrence, and more. Pelle Pelle is based in Auburn Hills, Michigan.
As Pelle Pelle continues to embrace its Hip Hop culture and heritage, they are linking up with various influencers to see what they have in season for the winter months.
Recently they were able to link up with well-known Remy Boy Monty for their latest installment!
Remy Boy Monty took Pelle Pelle to the streets of Paterson, NJ. From the whip to the chicken spot, he showed them his stomping grounds and revealed #WhatsInSeason for him.
 Check Out the Video below as Monty takes them on a tour of where he grew up at!
                                 Twitter: @RemyBoyMonty1738 @PellePelle
Be sure to head over to Pelle Pelle & make an impression this season!