Inner beauty and mental health are just as important as outer beauty aesthetics.
Today's society, standards, and economy are powered by insecurity – our own insecurities. Think about it. Everything that's marketed to you is marketed with the intentions of making you more desirable or the sight of envy. The need to be something other than whom or what we really are has helped create multiple billion dollar industries to make us coveted and even narcissist individuals. If we truly felt good about ourselves and possessed a healthy balance with self-love, these advertisements and idealistic campaigns wouldn't work.
Let's face it. A lot of us don't want to admit it, but nearly everyone, if not all, has battled with self-love and acceptance. The honest truth is, there are things about ourselves that we wish we could change, and the media, along with societal norms, add on to this pressure. We relentlessly compare ourselves to others and even trade that feeling of inadequacy with jealousy/envy. With the way things are, it's no confusion to why we are left in the unconducive sequence of promoting our own self-loathness.
You're already perfect. Grow your self-love.
As cliché as this may sound, bear with me when I say and reiterate that, "God makes no mistakes: you are fearfully and wonderfully created." That's right; you're already perfect, even if you choose not to believe it. You may think things would be better if you had a different feature in place of a current one, or everything that you need might not be what you think you want at the time, but you are who you are to fulfill the purpose you have during this lifetime. As you gain confidence and self-acceptance, you'll begin to appreciate what you have and who you are while growing your self-love. You'll even inspire others to do the same for themselves.
Preserve your own perfection.
Self-acceptance and appreciating my imperfect perfections has always been a struggle ever since I could remember. It wasn't until very recently that I decided enough was enough; I was done hating myself and criticizing the creator in the same breath. Who was I to question or contest to what God has already deemed as is? The reality is: my arms are too short to box with God and regardless of what I physically didn't like about myself – I couldn't change it. And why would I want to? Why would you want to?
All of your features makeup who you are, and remember: you are already perfection because "God doesn't make any mistakes." You take away the fierceness in your beauty and your perfect imperfections when you try to simulate someone else to be what you're not. Instead of fitting into a mold and holding others to do the same, try appreciating the goodness that is already there so you can preserve your own perfection.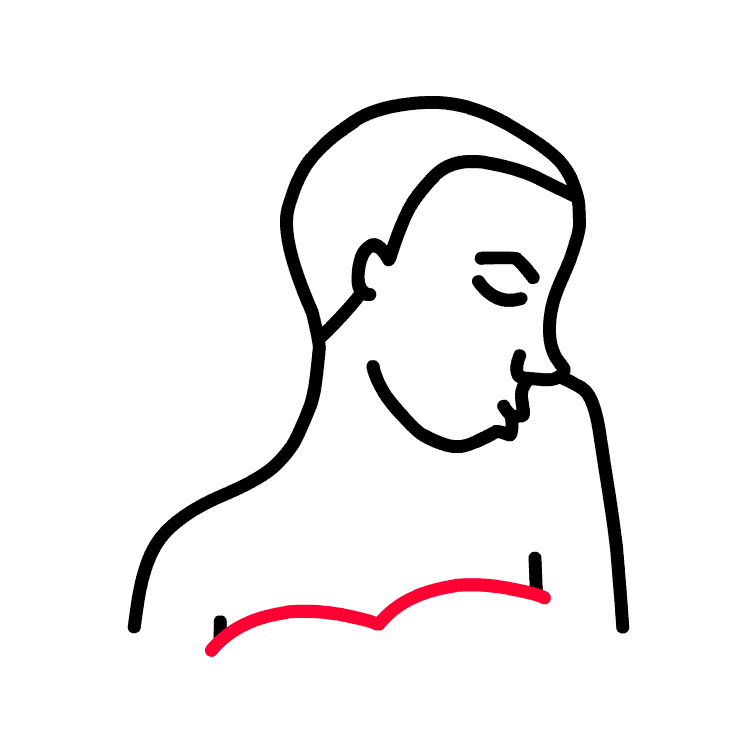 Self-moderation is fine, as long as your intentions are good.
Don't get me wrong, I'm not saying not to change things that are fixable: like a healthy size and weight. Self-moderation is fine, as long as your intentions are good. So, instead of eating healthy and exercising to compete with Teyana Taylor or anyone else who's considered "body goals"; do it to for yourself and to promote a healthier lifestyle. Don't perpetuate any pressure to accommodate any external validation of self-worth – validation has to come from within.

You deserve unconditional love, and you should celebrate who you are.
There's no in-depth lesson to grow your self-love or appreciate your imperfect perfections, but know that you do deserve to have unconditional love for yourself. Despite contempt or any other negative engagements from others. That same body has pulled through those extensive all-nighters while studying for college exams; that body has worked multiple jobs to sustain yourself [and others]; if you're a mother, that body has given life and birthed your beautiful children; that body is the giver and receiver of coveted love [and love making] in your relationship with your special partner. That very same body is the body you'll ever know, so why not learn to appreciate and celebrate you?
Long story, short….
I am who I am, and you are who you are. The journey of self-love may be an ongoing process; but with each day you learn a new way to appreciate your own: truth, beauty, and power. Through trial and error, you'll figure out how to love every aspect and fiber of your being. You are wonderfully and fearfully existing. With so much beauty in the world, how could you not be beautiful? Surely God didn't forget about you or me.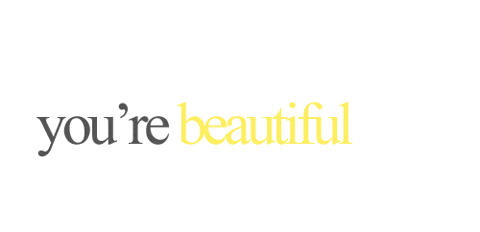 (All images from giphy.com and Laura Salaberry)