Fellas, are you suffering from thick thighs and a big butt? Are you being teased by people to the point that your feelings are hurt? Are you wishing that you could be as slim as Chris Brown or Trey Songz? If you answered "yes" to any of these questions then guess what? Jesus ain't "finna" change that no time soon. And those gym squats won't be making it better. SN: This was just for dramatic effect really.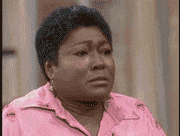 One thing that doesn't really seem to be an "everyday conversation" among men is BODY TYPE. Okay, yeah- women do it all the time saying things to each other like, "Girl, Javion gave me all this butt and thighs after he was born." However, men? Yep, not so much.
Examples like Chris Brown and Cam Newton can be ideal for a minute:
Brown has a naturally slender build making him less likely to have "concerns" when shopping for pants from the waist below. Now as for Panthers QB Cam Newton, he has thicker build to him meaning skinny leg jeans probably aren't the first choice to consider when shopping.
Look, whether you're a thicker guy with a muscular build all over or even a just an average-bodied guy with a little bit more cushion below, you deserve to feel good in your clothes while being less self-conscious.
When it comes to picking out pants, some of us may find it more challenging to dress accordingly in that department. The slimmer-thigh man can find usually find trendier pants perhaps easily, but for the rest of us with thicker waist below areas? We could use suggestions.
Sure —you want to get pants that fit, but you may not want to draw more attention than needed to your area below.
Patterns who have softer materials or more relaxed fits are some great choices to think about when shopping. Check out these five pants that may just do you justice:
Standard Issue Utility Chino – This basic chino gives a classic look, a relaxed fit and durability for your every day, on-the-go lifestyle. Buyers can find this at Apolis.com for $138 dollars.
Italian Foundation Trouser —If you're familiar with Bonobos, then you know they cater to men who can appreciate a clean look. For this glen-plaid, multi-seasonal pants the patterns draws less attention to your lower half. It too provides a relaxed fit so that way, you won't have to feel restricted as you walk. How often do we have to adjust our pants after sitting down for a hot, lil' second? The Italian cotton made pants are available at Bonbos.com. An added incentive is that new customers can enter NEWCUSTOMER20 and receive 20% off their first purchase.
Levi's 541 and 514 – Grammy winning rapper Kanye West may be known to cause a little controversy, but he's no stranger to Levi's 541 Athletic Fit and the 514 Straight Jean. Now here's why these win fellas. The athletic fit gives a slight taper, not too baggy but still has a crisp feel to it. The 514s are a great substitution to those of you who like skinny jeans, but no good-and-well they won't come up past your knee. Thank your thighs for that. 514s combines a low-rise and a straight leg. This gives you room and the ability to still keep things trendy without trying to hug your thighs and butt. Check out your local Macy's for a wide variety of choices or Levis online. Both jeans caps off at around $50 dollars unless you come across a good sale.
Now if these recommendations are a little bit out of your price range or simply no interest, here's some other tips to consider:
Jeans — Jesus turned water into wine, but your thighs are forever. For example, if you're a 32 in the waist and have a thicker, lower section try going a size or two up. This gives you freedom to still keep the look you want and give you room to breath. Try one size up first.
Trousers, Chinos,etc. — Nothing is wrong with thrifty shopping. An added bonus is that most of the clothing have been worn meaning someone has given it some shape that may be beneficial for you. Also, if you get the right size and you still feel a little snug, an investment in a seamstress or a tailor won't hurt.