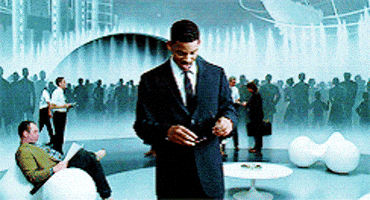 Movie premieres means one thing —red carpet fashions!
On Feb. 24, the stars came out for the premiere of Will Smith's latest film "Focus." Taking place at TCL Chinese Theater, celebrities like Tia Mowry, Tyrese, Queen Latfiah and even Smith's "Fresh Prince" co-star Alfonso Ribeiro all attended.
Smith was joined by his wife, Jada Pinkett-Smith and his "Focus" co-star Margot Robbie (Can we add just how fiiiioooonnne she is?). No less, "Focus" tells the story of Nicky Spurgeon (Smith) as a con-man who gets romantically involved with Jess Barrett (Robbie) as he teaches her the tricks of the game however; things take a twist when Jess returns as a veteran con artist herself. The film is slated to debut worldwide Feb. 27.
On the red carpet, everyone kept the fashion game on point. Check out some pics below:
Actress Tia Mowry has been looking great on red carpets as of late. She showed up looking jaw-dropping in a black body suit by NOE Undergarments paired with a Balmain blazer,  and StuartWeitzman pumps. Cropped with a shorter hairdo, Mowry straight stunned and we ain't mad at that.
"Focus" star Margot Robbie looked elegant in a sheer dress from Giambattista Valli's Fall 2014 collection. The dress helped to elongate her frame and giving her a sultry yet classy appeal.
Mrs. Smith looked regal in Azzaro Couture while Smith himself showed out with a three-piece suit with a combination of both navy and lilac.
Now while on the red carpet, "Extra!" asked the couple a few questions regarding their relationship and how Jada feels seeing Will's on-screen chemistry with Robbie:
Jada: "After 20 years…I actually you know…"

Will: "She a little freaky like that, she a little freaky like that."

Jada: "Unfortunately he's right, you know it's kind of a nice voyeuristic way to see your man,  but I am kind of weird in that way. That's a whole other conversation."
Jada will be staring in the new "Magic Mike 2" film alongside returning star Channing Tatum. That means she's going to be around a lot of shirtless men for you ladies.
When asked about Jada's role in the film and how he feels regarding the all male cast members, Will stated:
 Will: "The difference was everybody's naked in Jada's movie. It's just overkill. It's like somebody needs to put some drawers on."

"There's so many famous people in 'Magic Mike 2,' everywhere I go there's some man there who's been in his drawers with my wife."
According to People, the veteran couple dished on how to keep it fresh in their marriage:
Jada: "I think you just have to be willing to keep things fresh… we love growing together and we love doing a lot of things together.

Will: "Growing together is a big, important part, like, to never get static, there's always something new."
Chcek out more pics from the evening below:
Smith poses with Dana Owens, Alfonso Ribiero and his wife, Angela Unkrich
Smith is joined by fellow actor and singer, Tyrese
Robbie and actor Rodrigo Santoro