Yoga can be the most efficient way to relieve the body and mind of stress. Studies show that roughly 40 million U.S. adults suffer from anxiety. That makes stress & anxiety one of the most common mental illnesses in the country. But even those who haven't been diagnosed with an anxiety disorder aren't immune to experiencing stress, tension and anxiety in their everyday lives.
Practicing yoga can not only be an effective stress reliever, but also a way to ease symptoms of anxiety and depression. Yoga helps by transferring the focus and attention to the body and  breath. 
"Yoga helps our entire system slow down," ViraYoga founder Elena Brower tells the Huffington Post. "Our bodies are programmed to heal naturally, and what stops that healing are all the stressors of daily life. Yoga dissolves those stressors for the time during practice and usually the effects last for hours after."
Below are Six Easy Yoga Poses that can help you relieve daily stress!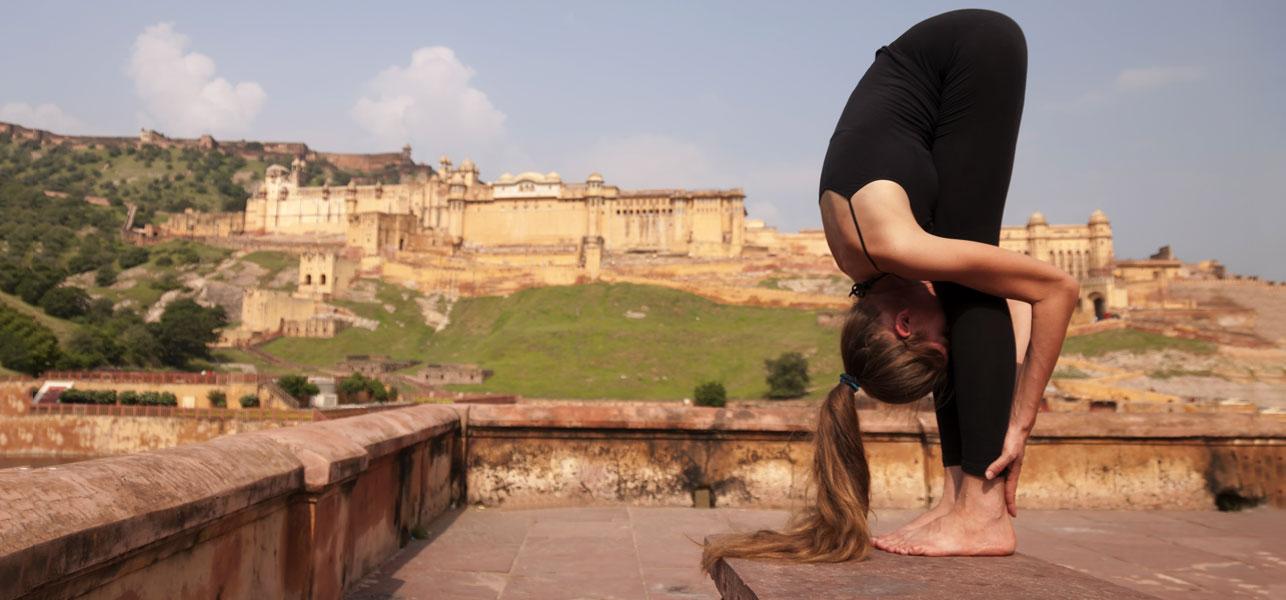 1. Standing Forward Bend (Uttanasana)
Forward bends are excellent for calming our nervous system, according to Brower. The posture provides a release of the upper body and soothes the mind through gentle inversion either when practiced on its own or between poses.
 2. Legs Up The Wall Pose (Viparita Karani)
The Legs up the Wall pose is a simple but effective anxiety-busting posture for beginners that can help you to escape the "thinking mind."
You don't have to be so flexible or so strong, and yet it's very relaxing and very calming for the nervous system.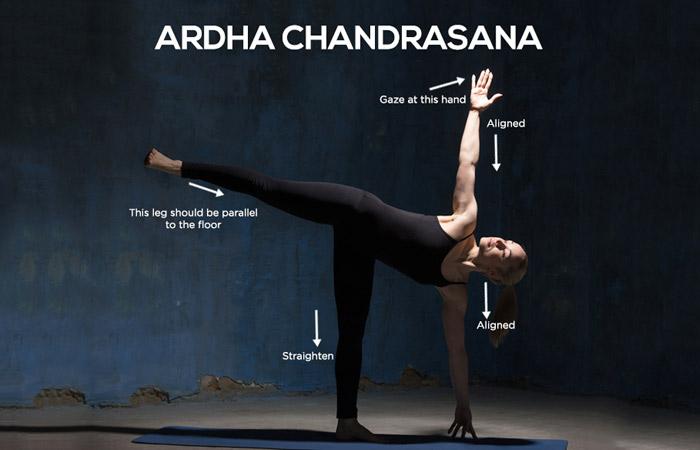 3. Half Moon Pose (Ardha Chandrasana)
To quiet the mind and cultivate focused awareness, try the Half Moon Pose, a balancing posture with one leg raised 90 degrees and one hand on the floor or on a block.
"Balancing poses take our attention off of the mind and into the body," Brower says.
Tree Pose (Vrksasana)
Before moving on to the Eagle and Half Moon balancing poses, beginners should start with Tree Pose, a basic standing balance to help calm a racing mind and induce concentration.
 Balancing poses force you to be honest about where you are currently, and they force you to pay attention to where you are. If you're in a tree pose and your mind is wandering, you'll know it because you'll fall over.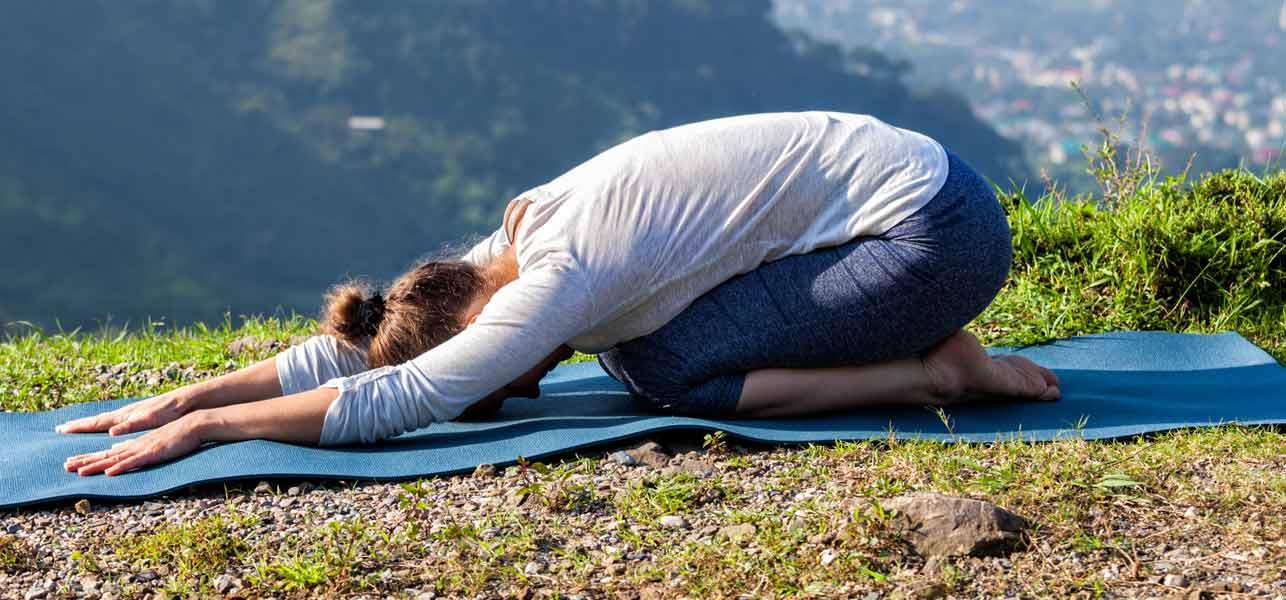 5. Child's Pose (Balasana)
 This is one of the best resting poses of any yoga practice. Child's Pose basically involves sitting on the knees and bending forward with arms forward or by your side. It can be very comforting and self-soothing. This is one of my favorite poses because we all just need to slump over and relax at times.
 6. Bhujangasana (Cobra Pose)
Is useful at relieving discomfort in the muscles of the back, neck and abdomen. Furthermore, a little time spent in cobra pose can go a long way towards alleviating stress, anxiety and even depression.
                                     Benefits of Cobra Pose:
 Stretches muscles in the shoulders, chest and abdominal
Decreases stiffness of the lower back
Strengthens the arms and shoulders
Increases flexibility
Improves menstrual irregularities
Elevates mood
Firms and tones the buttocks
Invigorates the heart
Stimulates organs in the abdomen, like the kidneys
Relieves stress and fatigue
Opens the chest and helps to clear the passages of the heart and lungs
Improves circulation of blood and oxygen, especially throughout the spinal and pelvic regions
Improves digestion
Strengthens the spine
Soothes sciatica
Helps to ease symptoms of asthma
Make Yoga part of your daily routine even if that means getting up a few hours early in the morning before work. Your mind and body will thank you!